Supplies and Accessories
Some questions and answers about needlecraft supplies and accessories.
If you have a question that isn't answered here, please don't hesitate to contact us. We will be happy to hear from you and we'll do our best to help.
Fabric Count Conversions
The
count
of a fabric is the number of holes per inch. The larger the count the finer the fabric.
To find the Evenweave count equivalent to an Aida count, double the count: for example, 14 count Aida is the same as 28 count Evenweave. This is because if you are working on Evenweave a full stitch is usually made over 2 holes rather than one in Aida.
Fabric Count Conversion Table
If you know the count per inch, per cm or per 10 cm, look up the equivalent in the table.
| Count (per inch) | Count (per cm) | Count (per 10 cm) |
| --- | --- | --- |
| 7 | 2.8 | 28 |
| 10 | 3.9 or 4 | 39 or 40 |
| 14 | 5.5 | 55 |
| 15 | 5.9 or 6 | 59 |
| 16 | 6.3 | 63 |
| 18 | 7 or 7.1 | 71 |
Fabric Sizes
Fabric is supplied in several widths, depending on the manufacturer and type of fabric, the most common being 110 cm (43 inch) and 160 cm (63 inch).
A Fat Quarter is a half metre length of half width material - so the width of a fat quarter depends on the full width of the material
A Metre Half Width is a one metre length of half width material
Afghans
Afghan (14 count Aida) fabric is supplied in multiples of a half panel with an extra half square all the way around the edge from which you make the fringe. The size depends on the fabric type.
Palisade (7 inch squares of 14 count Aida): A whole panel is 7 by 5 squares; a half panel is 5 by 3 squares
Anne Cloth (5 inch squares of 18 count Aida): A whole panel is 9 by 7 squares; a half panel is 7 by 4 squares; a quarter panel is 4 by 3 squares
Metric to Imperial Conversions

1 metre (100 cm) is approxiamtely 39 inches or 3 feet 3 inches.
1/2 metre (50 cm) is just under 19.75 inches or 1 foot 7 and three quarter inches.
Please wait ...
Arts and Designs
There are no items in your shopping cart.
You can add items with the Add to Cart button.
This window will close automatically in a few seconds.
You have already added this item to the shopping cart.
Please use the + control on the cart to increase the quantity.
(you must download some or all items of this order yourself)
?
(you have chosen to download this order yourself)
?
(this order will be mailed to you)
Click OK to remove this item or Cancel to keep it in the list
Click OK to empty your shopping cart or Cancel to keep it as it is
Sorry - your shopping cart is full so you can't add any more items.
We have only XITEMSINSTOCK in stock so some of your order may be despatched later.
Please contact us if you need more information.
We have only XABSITEMSINSTOCK available.
Please contact us if you need more information.
(incl. discount of XLINEDISCOUNT)
(You have just saved XTOTALDISCOUNT!)
You will now be redirected to PayPal's secure checkout page. This may take a few seconds to display.
You do not need to create a PayPal account to pay this way.
Please use your browser's bookmark button to add this page to your favourites.
You have selected one or more patterns that you must download yourself to your own computer.
IMPORTANT! Please read carefully the page that follows payment for the instructions on downloading (we will also send you an email).
Please click OK to confirm that you wish to proceed, or Cancel to return to the cart.
We regret this item is currently unavailable.
It is possible that someone else has recently purchased the last one.
Please select a delivery region before proceeding to checkout.
The shopping cart cannot be displayed - you may have an old version of cart software. Please refresh this page or shut down and restart your browser.
Qty
Item
Type
Unit
Price
Line
Price
Controls
X
Your Purchase - Secure, Private and Fast
We offer a variety of secure payment methods for your safety and convenience:
Mastercard or Visa credit and debit cards
PayPal®, the world's leading on-line payment processor
Cheque Payment (£GBP only)
No-quibble money back guarantee
Telephone support in UK: 0207-100-3509
in US/Canada: 206-886-0514
International: (+)44-207-100-3509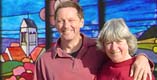 "I have already received a message that my package has been dispatched and also already received adjustment on shipping cost through Paypal ... You offer incredible service and it is a real pleasure to use your website and to do business with you! Thanks a lot!" - AML, Quebec, Canada
"Thank you so much for all your help. You have been especially prompt in answering my questions and helping me with this purchase - I am very happy with the service you have provided thus far. I have ordered the kit via the link you've provided. Thanks again." - MF, Nevada, United States
"Thank you very much for my three sewing kits that arrived yesterday. I am very impressed with your good service and the trouble you went to with the Lanarte one. I look forward to using you again and recommending you to my stitching friends and family." - CB, United Kingdom