Cross-stitch, Needlecraft and Papercraft Kits and Patterns
Welcome to

Arts and Designs

!
We supply cross-stitch and other needlecraft kits, patterns, books, papercrafts and supplies/accessories at discount prices to stitchers and papercrafters all over the world.
Why choose Arts and Designs?
Permanently Low Prices
Expert Help and Advice
Genuine and Original Items
In stock for immediate despatch
Quilling

Quilling Tools and Accessories

Halloween Wreaths (quilling paper craft) - Choose from bats and cats on orange and ghosts and ghouls on blue - lots of humour and interest in both.

Only $12.80

with free delivery!

Testimonials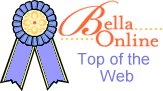 "Wow! This [cross stitch kits] arrived three days after you sent it. Thanks. The Royal Mail has Canada Post beaten hands down." - SK, Canada

"Thank you for your recent very prompt service and for the rose chart that you included. Regards," - BA, Devon, United Kingdom

"I just had to write and thank you ever so much for your quick and prompt service. The kit arrived on 31st March. If we cannot find what we are looking for here in Canada, we will definitely be looking at your website. I would highly recommend your company to anyone who is asking me where they can purchase kits from the UK." - MP, BC, Canada

No spring nor summer's beauty hath such grace ...


For Stitchers ...

Lanarte's Third Collection of new kits in 2014 are now in stock, with some lovely ladies and lots of pretty flowers. There are four new designs from Marjolein Bastin all in a choice of cotton evenweave or Aida fabric.

And it's no coincidence that the Third 2014 Collection from Vervaco is also available - since they are now the same company! We have some of their latest sepia kits in stock for immediate despatch.

Bothy Threads as always have very colourful designs and we think you'll love the latest Heart Bouquet.

Mermaid Undine is the most recent pattern from Mirabilia Designs and sparkles with beads.

The Twisted Band Sampler from Northern Expressions has a companion Twisted Rainbow Sampler. The model was stitched on dark fabric but would look just as lovely on light.

Heaven and Earth Designs are able to offer material packs for some of their designs and undertake to produce those not currently available in five days. Why not check out their website for more information?

A pretty new set of cross-stitch kits of little girls at play by Luca-S will take you back to the 1950s. Just like our picture books when we were children!


The venerable Permin of Copenhagen are celebrating 160 years of their business this month. A real family firm, it was started by Christian Permin, followed by his son Carl and then Neils Permin who retired in 1995 and celebrated his 100th birthday this year. It's now run by Frits with his nephew waiting in the wings.

Stitching has changed a lot over the last 160 years but Permin of Copenhagen are still famous worldwide for their quality and style. They have re-released some older kits in commemorative packaging.

If you haven't stitched a Permin kit before, you might try out their free chart of the month which will also introduce you to their graphic style of instructions.


And OK ... Christmas is coming and we can't put it off any longer :-


and many more to come.

For the month of October or while stocks last, we have three cartoon dogs on special offer at half previous price! Stitch as a Christmas present or give as a Christmas present to a stitcher.


For Papercrafters ...

New Papercraft Digital Downloads from DawnsDesigns.

We are delighted to welcome DawnsDesigns to Arts and Designs. Dawn specialises in 3D images featuring an array of cute characters. These are great for your spooky Halloween invitations or angelic Christmas cards, or just as a poster to hang on your wall.

For inspiration, visit our growing collection of downloadable images by DawnsDesigns.


And finally ...
A big hello and thank you to Pam of Richmond, VA for sending us a lovely letter about our newsletters. It made our day!

«No spring nor summer beauty hath such grace
as I have seen in one autumnal face.»
John Donne, Elegy IX: The Autumnal

x
Advanced Search
| | |
| --- | --- |
| Search for: | |
| Match: | Any termsAll terms |
| Section: | |
| Sort By: | |

Please wait ...
$1.21, 1.21, craft.papercraft, , 1, ship, 12.8041625, 0.22, 0.14, 0.015, 0