Cross-stitch, Needlecraft and Papercraft Kits and Patterns
Welcome to

Arts and Designs

!
We supply cross-stitch and other needlecraft kits, patterns, books, papercrafts and supplies/accessories at discount prices to stitchers and papercrafters all over the world.
Why choose Arts and Designs?
Permanently Low Prices
Expert Help and Advice
Genuine and Original Items
In stock for immediate despatch
Cross Stitch Kits by Lanarte

Elegance and style in cross stitch from the leading European maker

Clown Birth Sampler (cross-stitch kit) - Lots of soft toys together make this unusual birth sampler with baby's name, date of birth, weight and even time on a little clock.

Only $32.88

with free delivery!

Testimonials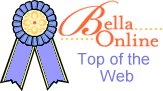 "Thank you for your quick response. I am truly impressed with your customer service and will certainly use your web site again. ..." - PM, VA, United States

"Dear Arts and Designs! I got the fabric (Linda 27 count Zweigart) on Monday. It is exactly what I was looking for. I am very grateful that you helped me to make the right choice. And the delivery was super quick:) happy. Thank you very much! Regards," - OB, ON, Canada

"I have now experienced what your other customers are talking about! SUPER FAST POSTAGE! Yes it's true! Not only are your prices very competitive but the shipping speed is amazing - Many Thanks" - MS, Hants., United Kingdom

Happy Easter!

A lovely new design by Mirabilia, Christmas in London has a lady in evening dress in an elegant room decorated for the holiday. And hot on her heels comes Moon Flowers a fantasy design of a tiny fairy. Embellishment packs are available for both designs.

Permin of Copenhagen have some great new designs with a Spring and Easter theme. Two new sets of wine bottle aprons, a table runner with cartoon chicks and balloons and a lovely flower table runner.

Goddess Lakshmi is a stunning new kit from the Anchor Maia Collection and we also have two new surface embroidery kits for beginners Keys and Birdcage and two long stitch kits - Cameo and Butterflies.

Thea Gouverneur has produced another of her heroic cities. This time it's the Greek capital Athens with modern as well as ancient buildings. Available in 36 count evenweave linen and 18 count Aida in black and antique white.

DMC's two themes for March are Flower Displays with colourful stylised gardens and vehicles and Modern Samplers Birth, Wedding, Love and family.

Many of our newer leaflets, from Stoney Creek and others, call for DMC Color Variation floss. We decided to stock the range of this softly varying stranded cotton which changes every few stitches to subtle effect. With this as well as other shaded floss and hand dyed floss, it's necessary to complete both halves of a cross stitch before moving to the next.

Derwentwater Designs' Rose Swalwell has added to her popular series. Mallard from the Wildlife series has adult ducks and cute ducklings. Snowy Lane from the Lanes Series has snow covered cottages and trees with a touch of bright red. And from the Silken Longstitch series, two new flowers kits: Wild Poppies and Purple Anenomes.

Permin's water soluble canvas is a new vegetable based 14 count canvas which may be used to add your own design to garments. Simply soaking dissolves the fabric after stitching leaving only the cross stitch on your clothes.

We have several kits with flowers and cartoon animals complete with threads and charts or just the canvas on its own in sheets.

So if you've run out of wall space for cross stitch pictures, and you don't need any more cushions or table linen, brightening up clothes for your friends and family would be a new outlet for your talents. Toddlers and teenagers will love them.

We've made a short video showing how to embellish a T-shirt with a Fox. It's really simple to do and the results are very professional. Enjoy!

And finally ...
Some people fast on Good Friday but we have hot cross buns! Their combination of spices, and sweet and fruity flavours has made them an Easter tradition for a long time. The pastry cross on top of the bun is of course symbolic of the cross that Jesus was crucified on.

Hot Cross Buns were once sold by street vendors who supposedly sang "Hot Cross Buns, Hot Cross Buns, one a penny, two a penny, Hot Cross Buns." Nowadays we have to get them at the supermarket. We were mildly disappointed when the checkout girl declined to give us a rendition.

Happy Easter!



Please wait ...