Cross-stitch, Needlecraft and Papercraft Kits and Patterns
Welcome to

Arts and Designs

!
We supply cross-stitch and other needlecraft kits, patterns, books, papercrafts and supplies/accessories at discount prices to stitchers and papercrafters all over the world.
Why choose Arts and Designs?
Permanently Low Prices
Expert Help and Advice
Genuine and Original Items
In stock for immediate despatch
Christmas

Christmas Cross Stitch

Christmas Kitten (cross-stitch kit) - A pretty little cat in a pink box tied with a big pink bow sitting amongst Christmas tree baubles.

Only $39.65

with free delivery!

Testimonials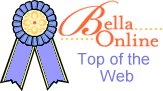 "The order has arrived today. We are very pleased with the way you work - Thank you very much." - FMC, Spain

"Gosh how easy was that. Thank you for your prompt and generous reply - I'm thrilled!" - JW, Australia"

"Hi received the parcel this afternoon, thank you both so much for the help, and the additions you gave us for free. It's 10.30 at this time and (my wife) is coming to the end of the first square inch, Thank you again, I have a happy wife for Christmas." - AM, South Ayrshire, United Kingdom

'Tis the season to be jolly!


At the Met is a stunning new design of an Art Deco lady by Mirabilia Designs. We also have bead packs for this design and many other designs by Mirabilia.

Ursula Michael has designed two new Let's for Imaginating and Christmas. Let`s Deck the Halls is a Christmas tree in red and green and Let's be Jolly is a snowman in blues and reds.

Lanarte's fourth(!) collection of the year is now in and includes a fantasy swan design and more stylish ladies. The new Marjolein Bastin kits of flowers and birds are especially popular and are being snapped up.

Somehow we already have a few of Permin`s Spring 2015 Collection. Perhaps they've fallen through a time warp. Whatever the title there's something for everyone with owls, cartoon and realistic, flowers, butterflies and a pair of bridges both striking and simple.

Bothy Threads have been busy as always and we have three new designs in colourful simple style. Funky Street would look lovely in a child's room and the Autumn Owl cartoon will appeal to those who collect the birds in all shapes and sizes. Butterfly Bouquet will make an attractive companion for Heart Bouquet which is already available.

The first of a series of Fabulous Girls from the House of Zandra, Frog Princess is now available from Classic Embroidery with two cute cartoon dogs, Tartan Scotty and Chihuahua Hearts. Click here for Classic's latest offerings.

We've been adding more catalogues to our collections - you can download a PDF version to display on your computer or print out if you prefer.

Our special offer for the month of December is the fabulous fantasy picture Birds of Pardise by Maria van Scharrenburg available in 27 count cotton evenweave fabric or 14 count Aida. Take advantage of this spectacular offer while it's there - half price on our normal discount!. (Price reverts to normal in January 2015).

And finally ...
If you've finished getting the Advent Calendar ready, written the cards, decked the halls with boughs of holly and trimmed the tree, and all the myriad other tasks that come at this time of year, remember to take a step back and simply enjoy it. As the song says:
«Soon the bells will start,
And the thing that will make them ring is the carol that you sing
Right within your heart.»
(from It's Beginning to Look a Lot Like Christmas)

Please wait ...