Cross-stitch, Needlecraft and Papercraft Kits and Patterns
Welcome to

Arts and Designs

!
We supply cross-stitch and other needlecraft kits, patterns, books, papercrafts and supplies/accessories at discount prices to stitchers and papercrafters all over the world.
Why choose Arts and Designs?
Permanently Low Prices
Expert Help and Advice
Genuine and Original Items
In stock for immediate despatch
Autumn colour

Thread a little happiness for Autumn

Cottages Autumn (long-stitch kit) - Two small country cottages among the brilliant colour of Autumn trees.

Only $37.59

with free delivery!

Testimonials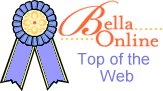 "I am so impressed because I made my order on Jan 20th and received it on Jan 30th--that's overseas in less time than it takes for items I order from the US. Wow! Thank you, I can't wait to start stitching!" - LW, SK, Canada

"Thank You Received my parcel this morning excellent service and delivery Thank You very much" - BS, West Yorkshire, United Kingdom

"Thank you so much for your help and personal attention. In an electronic world it's great to do business with nice people!" - MG, United Kingdom

Worth Waiting For

At last! We finally have Lanarte's Second Summer Collection with an Eastern Princess, Spanish dancers and lovely flowers. Hopefully this collection was worth waiting for!

Lanarte have already announced a Third Summer Collection (!) with more pretty ladies and colourful flowers. The company is now on its summer break so these kits will not be immediately available but you will be able to see them here just as soon as we can get a hold of them.

Miribilia's latest design is of an elegant lady with butterflies, the legendary Queen Mariposa of Spain. The designer Nora Corbett is one of the most talented and prolific on the scene.

Thank you to everyone who waited patiently for Let's Purr - we hope it gives you lots of pleasure. We have more on order and also more of Let's Cross Stitch. The latest «Let's» is a pretty birth sampler with the words making a rattle shape and is called Let's Love Baby. Worked in only one shade, it could easily be in blue for a boy or pink for a girl.

And we have another lovely lady from John Clayton's Elegance Collection ... Abbi who is wearing a low cut white lace evening gown and - like Vanessa - is reclining on a chaise longue. Some customers have already spotted that they make an attractive pair.

Luca-S have two new Summer kits. Local Colour is a lady among flowers and Precious Moment is a mother and child at the seaside. Both are stitched on the special 18 count Aida with every tenth thread in a different colour to help with the complete stitch coverage of the designs.

For the month of August or while stocks last we have reduced Two Romantic Ladies by Lanarte to half the list price.

This month we are featuring John Clayton's Internationals and Panoramas series which have built up over the years. Some of these have been discontinued and there are only two Panoramas still on the catalogue so do check if you are collecting those as they won't be coming back.

And finally on the subject of waiting ... we have a quote from humourist Dave Barry: «The Internet is the most important single development in the history of human communication since the invention of call waiting.»

Please wait ...