Policies
Returns
If you buy an item from us and you are not completely satisfied with it, then we will refund the purchase price in full to you, provided you return the item to us in its original condition within 30 days of receipt.
Privacy
We do not and never will share or sell private or personal information.
We take all reasonable steps to protect the privacy of our customers, visitors and contributors and we continually review our privacy arrangements.
We issue a cookie* to your browser for your language/currency preference, and for our shopping cart, our detailed view and in-context pages, for your wish list, and for the customer gallery (only if you access any of these). These cookies are necessary for the correct operation of our website.
We do not use cookies or any other means to track or profile your shopping preferences.
(* A cookie is a small file that resides on your computer which can be read only by the website which created it.)
Security
To collect payment we use the services of PayPal® who securely collect millions of payments each year.
All internet monetary transactions are carried out via a secure internet protocol using at least 128 bit SSL (Secure Sockets Layer) encryption to provide complete security against unauthorised decryption.
Your credit/debit card details are held temporarily in high security systems owned and managed by our payment providers.
If you pay by phone, we do not write down any of your details and they are instantly masked by our payment providers' systems.
We are PCI (Payment Card Industry) Compliant. This means our operation been assessed as being secure by Mastercard and Visa.
Your delivery address details are held on our secure database in the USA.
Environmental
To help conserve our environment,
We recycle cardboard and paper via a commercial processor;
We recycle food waste and other biodegradables through composting;
Batteries, plastic and other non-biodegradable packaging are recycled through Local Authority Recycling schemes;
We return used inkjet cartridges to charitable organisations for recycling;
We use the most efficient low-wattage lighting in our work areas;
We minimise the use of vehicles and use eco-friendly transport wherever possible.
Copyright
The contributors have asserted that they own the copyright to their artistic works, descriptive text and associated material. If you wish to use any material from this site for any commercial purpose you must get the permission of the copyright owner. You can do this by contacting us via our
contact form
.
Be Safe on the Internet
Whenever you buy anything over the internet you should check that the payment provider pages are genuine.
Here are some guidelines to help you protect yourself while internet shopping. They apply to all your sensitive internet transactions - not just to those with Arts and Designs.
Never give sensitive information - like your card details - to anyone whose identity you are unsure of.
If you are providing sensitive information, the address shown on your browser should start with https:. Most browsers highlight this with a graphic. (The 's' denotes that a secure connection has been established between your browser and the remote server).
Check that the address field is what you were expecting. For example, https://www.artsanddesigns.com... https://www.paypal.com/... https:://checkout.google.com
Please wait ...
Arts and Designs
There are no items in your shopping cart.
You can add items with the Add to Cart button.
This window will close automatically in a few seconds.
You have already added this item to the shopping cart.
Please use the + control on the cart to increase the quantity.
(you must download some or all items of this order yourself)
?
(you have chosen to download this order yourself)
?
(this order will be mailed to you)
Click OK to remove this item or Cancel to keep it in the list
Click OK to empty your shopping cart or Cancel to keep it as it is
Sorry - your shopping cart is full so you can't add any more items.
We have only XITEMSINSTOCK in stock so some of your order may be despatched later.
Please contact us if you need more information.
We have only XABSITEMSINSTOCK available.
Please contact us if you need more information.
(incl. discount of XLINEDISCOUNT)
(You have just saved XTOTALDISCOUNT!)
You will now be redirected to PayPal's secure checkout page. This may take a few seconds to display.
You do not need to create a PayPal account to pay this way.
Please use your browser's bookmark button to add this page to your favourites.
You have selected one or more patterns that you must download yourself to your own computer.
IMPORTANT! Please read carefully the page that follows payment for the instructions on downloading (we will also send you an email).
Please click OK to confirm that you wish to proceed, or Cancel to return to the cart.
We regret this item is currently unavailable.
It is possible that someone else has recently purchased the last one.
Please select a delivery region before proceeding to checkout.
The shopping cart cannot be displayed - you may have an old version of cart software. Please refresh this page or shut down and restart your browser.
Qty
Item
Type
Unit
Price
Line
Price
Controls
X
Your Purchase - Secure, Private and Fast
We offer a variety of secure payment methods for your safety and convenience:
Mastercard or Visa credit and debit cards
PayPal®, the world's leading on-line payment processor
Cheque Payment (£GBP only)
No-quibble money back guarantee
Telephone support in UK: 0207-100-3509
in US/Canada: 206-886-0514
International: (+)44-207-100-3509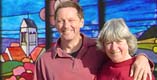 "I have already received a message that my package has been dispatched and also already received adjustment on shipping cost through Paypal ... You offer incredible service and it is a real pleasure to use your website and to do business with you! Thanks a lot!" - AML, Quebec, Canada
"Thank you so much for all your help. You have been especially prompt in answering my questions and helping me with this purchase - I am very happy with the service you have provided thus far. I have ordered the kit via the link you've provided. Thanks again." - MF, Nevada, United States
"Thank you very much for my three sewing kits that arrived yesterday. I am very impressed with your good service and the trouble you went to with the Lanarte one. I look forward to using you again and recommending you to my stitching friends and family." - CB, United Kingdom