Join our many delighted customers ...
All the following testimonials are unsolicited and genuine - from customers who have kindly taken the time to email their comments to us.
We are proud to share them with you!
"Got my cross-stitch today. Very excited to start it. Thank you so much."
DV, CA, United States

"WOW! You have incredible customer service! It's a pleasure doing business with you!"
MH, NC, United States

"I am STILL amazed!! My purchase arrived on the 25th and I only ordered it on the 21st. This may not seem like such a big thing, but I live in California!! Things don't arrive from Arizona this quickly. Now I have to hurry to finish what I'm working on so I can start this one. Thank you so much! "
GB, CA, United States

"Thank you very much for the incredibly fast shipment of the anniversary sampler I ordered!! I was hesitant to order outside the U.S. thinking it would take forever, but your company was superb in expediting my order. I wanted to find a very special sampler for my parents upcoming 50th anniversary. The pattern was exactly what I was looking for (after MUCH searching on the internet). Thanks again, and I will not hesitate to order from you in the future!! A very satisfied customer."
CMN, IN, United States

"Hello, Just a short email to let you know that my frame arrived on Sat 6/25/16. Thank you so much"
MG, NY, United States

"On April 21st I ordered one book from Amazon, two books from Amazon Marketplace - US, and one book from you. Yours was coming the farthest and arrived first! Thanks for great service"
TB, Tennessee, United States

"We received our kits. They are beautiful. ... Thank you for great service!"
LC, United States

"Thank you for fulfilling my order so quickly. Ordering from the US, I was a little apprehensive, but so pleased when my package arrived in the mail today. The chart (Stitchin' Room) was even better than I had expected. Your shipping department did a stellar job of packing the chart and it arrived safe and sound. So glad to have found another reliable online stitching shop. I will be adding you to my favorites. Thanks again for the great product and the great service."
MC, CA, United States

"Thank you for your fast service. I received my order today. Five days from order date to delivery and that included the week-end. WOW!!!"
PH, NH, United States

"Thank you so much for trying for me. I truly appreciate it!"
KD, OH, United States

"I just wanted to let you know my pattern arrived today in fantastic condition. Your service was better and faster than many companies here in America. I will be sure to purchase from you again. Thank you so much for all of your assistance!"
KL, CA, United States

"Hi Anne, Oh, that is too bad! It's such a unique piece compared to most birth samplers. Oh well! Thank you so much for keeping in touch with me about this. Regardless, I have been impressed with both your prices and your service, so I will be sure to order from your company in the future. I've passed word around to my stitching friends as well. Thanks and take care,"
KS, NY, United States

"I have no questions and a reply is not necessary. I ordered Pipe Major Royal Scots Dragoon Guards cross stitch kit from you on November 22 and just want to tell you that it arrived today (December 1). I'm just amazed at the service and the short length of time it took to receive the kit. Thank you so much for whatever you did to get this kit to me so soon. I supposed it would take a lot longer and am so pleased and have already begun work on the piece. Thanks again for the incredible service."
AG, CO, United States

"Greetings, my pattern arrived about 3 days after I placed my order, so the current weather had no effect on the delivery. I couldn't believe how fast I received the chart considering it was coming all the way from England and I live in California all the way across the USA.
I love the pattern and have been stitching away like mad.
Thanks again for the great service"
CF, CA, United States

"Thank you so much for your fine service. What a life saver you are. I started this blanket when my grand daughter was born 12 years ago and decided to try to finish it. Needless to say I lost the pattern. So thank you very much for your having this booklet and your outstanding customer service."
LP, PA, United States

"Received my order today and thank you for such speedy service"
PM, MA, United States

"Just wanted to let you know that I received my pattern today, thanks so much. Look forward to doing business with you again."
PW, KS, United States

"My leaflet arrived today.........I cannot thank you enough for processing this so speedily and sending it to me so quickly. ..."
LM, CO, United States

"Hi, Jim and Anne,
Thank you for your assistance with this. I did try again just now, and, I had the same error come up. Thank you for the two hoops, that is very thoughtful of you. I have ordered from your on-line store several times over the past 6-7 years, and have been pleased every time with your pricing, quality of the products received, packaging for international shipment, and expediency with receiving the merchandise. This is why I prefer to shop with your business and will continue to do so.
Warm Regards,"
SCB, MN, United States

"Hi - Just wanted to let you know that I received my new order yesterday. I had forgotten to thank you for the lovely free patterns you've sent for cross stitch and/or needlepoint - they are so lovely. I can't tell you how much your special touches mean to me as a customer. It has been a pleasure buying from you."
EJ, Vermont, United States

Please wait ...
Arts and Designs
There are no items in your shopping cart.
You can add items with the Add to Cart button.
This window will close automatically in a few seconds.
You have already added this item to the shopping cart.
Please use the + control on the cart to increase the quantity.
(you must download some or all items of this order yourself)
?
(you have chosen to download this order yourself)
?
(this order will be mailed to you)
Click OK to remove this item or Cancel to keep it in the list
Click OK to empty your shopping cart or Cancel to keep it as it is
Sorry - your shopping cart is full so you can't add any more items.
We have only XITEMSINSTOCK in stock so some of your order may be despatched later.
Please contact us if you need more information.
We have only XABSITEMSINSTOCK available.
Please contact us if you need more information.
(incl. discount of XLINEDISCOUNT)
(You have just saved XTOTALDISCOUNT!)
You will now be redirected to PayPal's secure checkout page. This may take a few seconds to display.
You do not need to create a PayPal account to pay this way.
Please use your browser's bookmark button to add this page to your favourites.
You have selected one or more patterns that you must download yourself to your own computer.
IMPORTANT! Please read carefully the page that follows payment for the instructions on downloading (we will also send you an email).
Please click OK to confirm that you wish to proceed, or Cancel to return to the cart.
We regret this item is currently unavailable.
It is possible that someone else has recently purchased the last one.
Please select a delivery region before proceeding to checkout.
The shopping cart cannot be displayed - you may have an old version of cart software. Please refresh this page or shut down and restart your browser.
Qty
Item
Type
Unit
Price
Line
Price
Controls
X
Your Purchase - Secure, Private and Fast
We offer a variety of secure payment methods for your safety and convenience:
Mastercard or Visa credit and debit cards
PayPal®, the world's leading on-line payment processor
Cheque Payment (£GBP only)
No-quibble money back guarantee
Telephone support in UK: 0207-100-3509
in US/Canada: 206-886-0514
International: (+)44-207-100-3509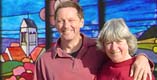 "I have already received a message that my package has been dispatched and also already received adjustment on shipping cost through Paypal ... You offer incredible service and it is a real pleasure to use your website and to do business with you! Thanks a lot!" - AML, Quebec, Canada
"Thank you so much for all your help. You have been especially prompt in answering my questions and helping me with this purchase - I am very happy with the service you have provided thus far. I have ordered the kit via the link you've provided. Thanks again." - MF, Nevada, United States
"Thank you very much for my three sewing kits that arrived yesterday. I am very impressed with your good service and the trouble you went to with the Lanarte one. I look forward to using you again and recommending you to my stitching friends and family." - CB, United Kingdom