Cross-stitch, Needlecraft and Papercraft Kits and Patterns
Welcome to

Arts and Designs

!
We supply cross-stitch and other needlecraft kits, patterns, books, papercrafts and supplies/accessories at discount prices to stitchers and papercrafters all over the world.
Why choose Arts and Designs?
Permanently Low Prices
Expert Help and Advice
Genuine and Original Items
In stock for immediate despatch
Tatty Teddy Cross Stitch Kits

Cross stitch kits featuring the cuddly blue nosed bear

Tatty Teddy Learn the Alphabet for Boys (cross-stitch kit) - A pretty alphabet sampler for the nursery with Tatty Teddy helping to place the letters.

Only $49.13

with free delivery!

Testimonials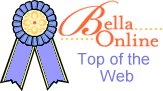 "Wow that was fast!! Thank you for my order which has just been posted through the letter box!!" - JA, United Kingdom

"DearSir/Madam, I just wanted to say thankyou. Im really impress at the speed my order arrived. Order placed mon with me the next day and great quality too! Thanks again,I won't hesitate to use your site again." - TM, Nottinghamshire, United Kingdom

"Much to my amazement , and pleasure, I received this morning delivery of the kit I ordered yesterday. Your efficient and prompt handling my of order is appreciated." - AC, Highland, United Kingdom

We are Stardust ...

A warm welcome to our March 2015 newsletter.

We may not be going to Woodstock but this month we are looking forward to getting back out into the garden. We hope you enjoy being out of doors as much as we do.

News ...

Imaginating's Let's designs made up of topic related words keep on coming, the latest - Let`s Garden - is a design of a watering can and flowers. A gift for gardeners that won't fade with the flowers!

As DMC Light Effects floss is used in so many patterns we are now stocking the entire range. They are available in collections Jewel, Precious Metal, Antique, Pearlescent, Fluorescent and Glow in the Dark. Each shade matches the DMC stranded cotton shade with the same number and so they can be combined to add glitter or used separately to add highlights.

Vervaco have brought out the first of their 2015 collections and we have chosen a pretty birth sampler in monochrome and a wedding sampler and set of cute kittens in sepia.

Thea Gouverneur has produced another new religious icon, the Madonna Of Czestochowa, which with lots of metallic floss makes a striking picture.

Bothy`s new additions include several new kits by Margaret Sherry featuring her cartoon cats, mice, hedgehogs and the odd dog. Another new range called Fairy Tales are silhouettes in black on hand-dyed pastel fabric and would make lovely pictures for a child's bedroom. And there are four more new Gorjuss kits.

This month we've added another two sets of new kits from DMC brightly coloured insects and flowers from the art work of Susan Bates and stylish french scenes and still life designs by Mari Diaz all stitched on iridescent Aida.


Special Offer ...

For March while stocks last we have the cute Cats over the Fence by Lanarte at half the previous low price. Yes, really. The little kittens come in 27 count evenweave and 14 count Aida. Can you resist?


And Finally ...

Another bit of garden(?) philosophy - this time from an unknown sage:

«Man - despite his artistic pretensions, his sophistication,and his many accomplishments - owes his existence to a six inch layer of topsoil and the fact that it rains.»
Please wait ...