Searching for Golden Threads
I had a long search to find the Japanese Gold thread as used in the Golden Dragon embroidery.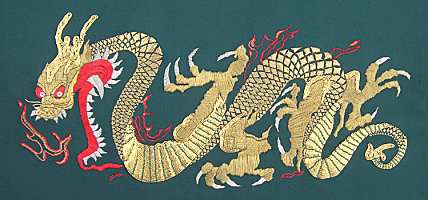 I eventually found it and many other interesting gold threads at www.goldenthreads.co.uk

I can recommend this site: they have clear diagrams showing the threads in detail and a little about the history and use of gold threads. But best of all, they have a large range of metallic threads not only in gold but silver, copper and colours and a new range of kits and accessories. Every time I visit their site, there seems to be something new.
by Anne Peden on Wed, 01 Nov 2006, 16:10