Iced Lemonade by Madame Chantilly
There are three charts to choose from and I decided on the largest. I thought it would make a pretty picture for our daughter's kitchen and could be useful for a stall at school fairs.

I chose 32 count star sapphire linen, since the pattern specified 18 count Aida. I could have finished it sooner if I'd gone for 28 count. It's worked in whole cross stitch only using five shades of DMC.

I think the two yellow shades could have contrasted more but it does look attractive when finished and framed in a flexihoop.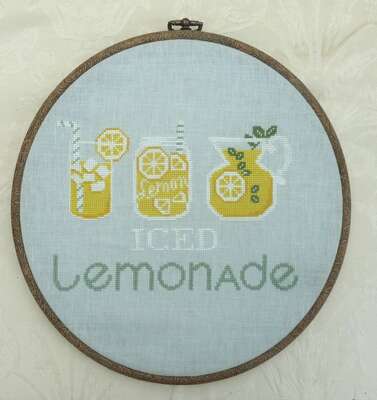 by Anne Peden on Thu, 27 Aug 2020, 13:50