Witch's Shoe by Sue Hillis
If the shoe fits wear it

An amusing and colourful design, maybe be careful who you give it to as a present.

The black and white chart is printed 10 stitches to two centimetres on A5. Not large scale but clear enough. There are a few partial stitches and as I worked it on evenweave fabric, that wasn't a problem. There is some black backstitch around black cross stitch which I didn't think necessary. Apart from that I can't fault the pattern. The finished embroidery should have ribbons laced and tied in a bow but I'm happy with it as it is.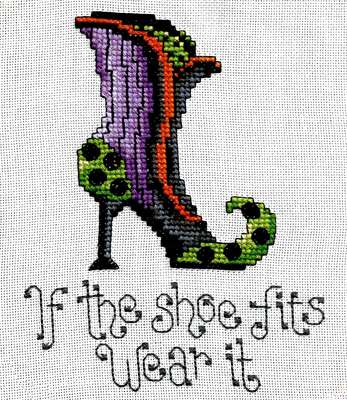 by Anne Peden on Mon, 25 May 2020, 18:02