DMC Etoile
DMC's latest threads Etoile arrived this month. There are thirty five in total each a current colour but with added sparkle.

Each strand has a fleck of silver sparkle at intervals. In the skein, the threads especially the lighter shades look a little grey, so I decided to try them out to see how they sew up.

I used a flower pattern from the DMC web site and also stitched a block of Etoile Blanc with a block of B5200 for comparison. The Etoile is the top block.

The finished stitching does sparkle especially in artificial light but it's very hard to reproduce that in a photo. We tried daylight, one spot light and two spot lights and just couldn't reproduce what our eyes saw. That should have been obvious from DMC's own marketing photos which clearly have added white spots.

If you are interested in using this floss it would probably be worth trying out with one shade and you may be pleasantly surprised.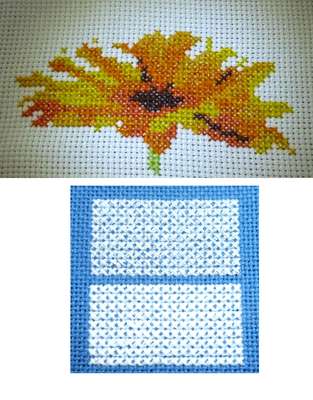 by Anne Peden on Wed, 21 Nov 2018, 16:46