Mounting Your Embroidery On Card
This is a short piece with advice on mounting your embroidery on card for framing - what type of thread to use and how to do it.

I use the lacing method for mounting my finished embroideries. For many years I used sewing thread - usually double - but with the lengths involved there was always a tendency to get tangles. A few years ago I found I had to give up crocheting because of a touch of arthritis in my left thumb. I found I had quite a lot of left-over crochet cotton but I have discovered this is ideal for lacing my embroideries. It's strong and tightens well and is really easy to work with in the longer lengths needed.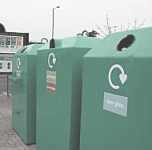 I am now working my way down the box of cottons many of which were given to me by my grandmother when her eyesight failed. This is very pleasing to both the environmentalist and the Scot in me. My grandmother recycled everything, not at council run sites, like we do nowadays, but in her home. And not because of peer pressure - she just hated waste!

She also gave me a box of Anchor stranded cottons which a rep told me are two numbering schemes old and a huge box of buttons, some I suspect are Victorian. I am working on ideas for those.
by Anne Peden on Fri, 27 Oct 2006, 18:17