Snowberries by Haandarbejdets Fremme
This is an Assisi style design with the background stitched and the leaves and berries unstitched.

I hadn't used Danish Flower Thread and it seems very fine for cross stitch. However it covers the 32 count linen in the kit quite well.

The pattern is fairly simply but some of the backstitch is quite tricky. Some stitches are worked over two threads in one direction and only one in the other which of course gives smoother lines especially since the berries are round.

The finished design is quite striking and there was a whole skein unused. I'm going to mount it in a circular flexihoop and hang it at our conservatory window.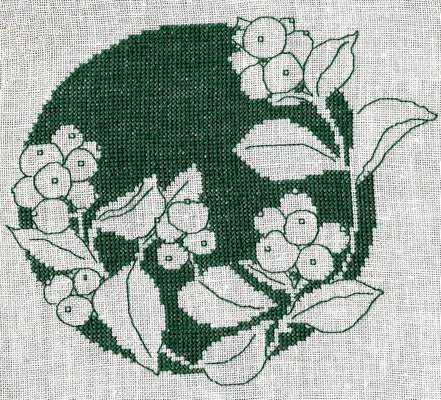 by Anne Peden on Mon, 13 Nov 2017, 17:00