Christmas is coming, the goose is getting fat ...
Or perhaps, «gravitationally challenged», but it just doesn't scan.

The evenings are «fair drawing in» as we say in Scotland and we are much happier to sit around the fire (or television) after dinner. In the UK at least winter has arrived with a vengeance. I have never been able just to sit and I always sew while «watching» television, so now is a good time to get going on those Christmas presents: the hand made cards that my family have come to expect and some new Christmas decorations and table linen.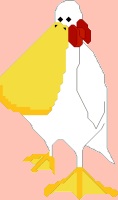 We have a customer who has not only worked this year's cards but has already started on next year's, and it has to be admitted that summer light is much better to work by. But if you have a good light and a comfortable chair with everything to hand, you can get through a lot of sewing on a long dark November evening.

This year we have stocked a lot of Christmas kits - many of them small - cards, mini pictures and kits for children. There are a few larger projects such as an advent calendar and a table runner, too.

You can also find a large and varied range of Christmas booklets from US suppliers such as Dimensions and Stoney Creek.

Among the designs are all sorts of Christmas stockings - for baby, for your cat or dog, traditional stockings with Santas and toys, angels and shepherds and, for the more adventurous, even one with a dragon. For those without enough time to complete a whole stocking, there are stocking cuffs which are still colourful and interesting. and which can be easily personalised.

There are also tree decorations and pictures of all sorts of sizes and styles, some for cards, some for bell pulls, some for framing and some for the table. And even a tree skirt.

And the goose? Well he's not quite fat enough yet, but look out for him, he'll be arriving shortly.
by Anne Peden on Sat, 04 Nov 2006, 10:27