Bird with Sweets by Permin
A sweet little design instantly recognisable as liquorice allsorts.

The pattern is worked in whole cross stitch in two strands and some backstitch in one strand on 14 count white Aida. There is ample floss enough also to use for sewing up and to add a hanging thread. Black backing fabric is included without any instructions in completing. However that's quite simple to work out yourself. All I needed to add was some wadding to fill.

It took me seven hours to stitch the little bird a quick and easy project.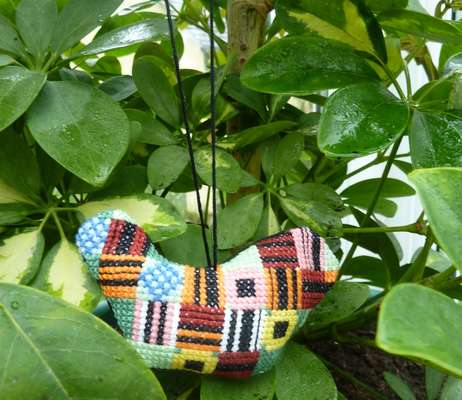 by Anne Peden on Sat, 08 Jun 2019, 08:49