Half Cross Stitch
Some cross stitch designs have areas of half cross stitch (which is the first leg of a cross stitch.) Half cross stitch is a very useful stitch to cover areas which don't require so much prominence such as shadows, reflections and backgrounds.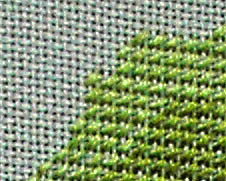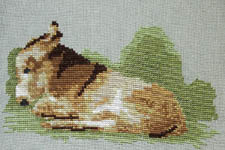 When stitching The Little Donkey picture the most interesting part is the subject itself but it needs a background or it would be floating in mid air. The half cross stitch background is effective and unobtrusive and best of all very much quicker to work.

So even where the pattern doesn't specify half cross stitch for a background it is always worth considering for at least part of those large green boring areas after the interesting bits have all been done. Especially since we all have the next project in mind by the time we get to that stage.
by Arts and Designs on Fri, 23 May 2008, 14:46