A sunny welcome to our August newsletter!
As you might expect in the Summer holidays, there's very little that's new in needle-crafting this month.
New Releases
Regular as clockwork,
Mirabilia
brought out two new
Nora Corbett
designs in the middle of July.
here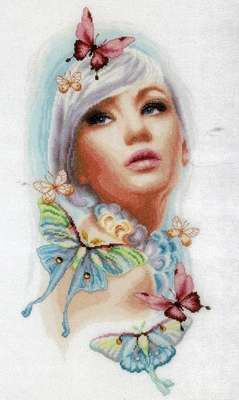 Heritage Crafts
have added a new design to their
Simply Heritage collection
William in the Window by John Clayton
.
Reviews
Julie tried out the new
here
.
She also stitched a small
Needlecart World
kit
Nasturtium Fan
and you can see
Bargain Basement
this month at half previous low price.
And Finally
Our title is from the poem
Summer Sun
by Robert Louis Stevenson
(Scottish writer, 1850-1894)
«
Great is the sun, and wide he goes
Through empty heaven with repose
And in the blue and glowing days
More thick than rain he showers his rays.
»
We hope that the sun is showering his rays on you whichever hemisphere you happen to be in and that your summer is long, fruitful and relaxed!