April has started with showers but we're hoping the sun will show up in time for the royal wedding (and for our daughter who's getting married a couple of days after).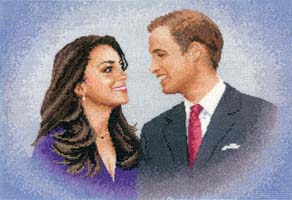 We wish
new Design Works kits
which are already very popular.
Polka Dot Purse
and
Leopard Purse
are companions for
Polka Dot Shoe Kitty
and
Leopard Shoe Kitty
.
Collette
,
Bubble Bath
and
Baby Hugs
are all very stylish and different.
We have some kits from a new supplier
Sea Babies
- has a matching afghan and birth sampler. These make lovely baby presents Anne recently stitched the
Jungle Babies Afghan
and the new mum was thrilled!
Among the
https://www.rainbowgallery.com
For April, we are featuring kits which are
New for Spring 2011
from all our suppliers - so there's quite a diverse selection!