«
Warlocks and witches in a dance;
Nae cotillion brent-new frae France,
But hornpipes, jigs, strathspeys and reels,
Put life and mettle in their heels.
»
(from
Tam o' Shanter
by
Robert Burns
)
A reminder (in case you needed one) that Hallowe'en is upon us again.
Welcome to the November Newsletter!
In this issue
...
Swedish Weave - simple and effective

Blackbird Designs

Heritage Crafts new kits

Lanarte's New Collection

Eva Rosentand Relaunch

Marjolein Bastin, Anchor and maia

Price rises
Swedish Weave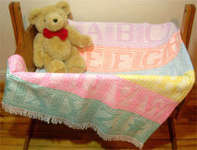 Swedish Weave (also called Huck embroidery) is a counted thread embroidery technique that is simple to do and looks great. It's typically used for table runners and afghans. The fabric is called Huck Fabric or Monk's Cloth and has a 4 thread by 4 thread basketweave pattern. Yarn is stitched behind the blocks of vertical threads to create a design. All of the stitching appears on top of the fabric and rarely shows through on the back. (See
kits, fabrics and paper pattern booklets
so you can get everything you need.
Blackbird Designs
The last of the twelve designs in the Garden Club series by Blackbird Designs
Christmas Inn
- from his
watercolour series
. It's available in 27 count evenweave and 14 count Aida versions.
New to Heritage are designs by
Maria Diaz
of
Hanging Around
.
Lanarte
have launched a new Collection - the fourth of this year. There are pretty flower posies by Marjolein Bastin, a pensive lady, a little flower girl, fairy silhouettes and flowers, ten kits in all. These are not yet available to purchase but you can see the range at
two new cute kits
by
Thea Gouverneur
the combinations of cakes and kittens and puppies are sure to be loved by all.
Relaunches and Stragglers
Fall by Marjolein Bastin
from the previous Lanarte Collection to make up the set of four seasons!
maia
and
Anchor
kits have been unavailable for a few months but are now in stock again after a change over to a new distributor. Both maia and Anchor kits are of excellent quality and we're glad they are still very much on the market.
Prices
Prices for Zweigart fabrics are set to rise for UK customers due to the collapse in the value of the pound versus the Euro. We will hold our prices until we re-stock.
Reluctantly, we will also be increasing the price of our stranded cottons but will hold the current price until 1st December.

And Finally ...
Robert Burns' epic poem paints a vivid and humerous picture of the consequences of over-embibing (Tam wasn't sober from November till October).
The Cotillion was a dance for the refined of 18th Century Europe - a complete contrast to the jigs and reels of the working people.
We hope your Saturday nights are less stressful than our hero's. For the full story (with modern English translation) visit www.robertburns.org.uk/Assets/Poems_Songs/tamoshanter.htm