So let us melt, and make no noise
Hello and welcome to our January newsletter.

We've just a little to tell you about kits and patterns and a few things about our exit from the European Union which has now become final.


Kits

We have some new kits Heritage Crafts Togetherness the older couple from the Golden Years series at Christmas, and Winter Landscape with a robin and holly from the Karen Carter Collection.

Glorafilia have re-released their Medieval tapestries of King Arthur and Lancelot with Guinevere.


Patterns

Another superb King Arthur pattern is now available from Nimue fee Main and is a companion to Guinevere.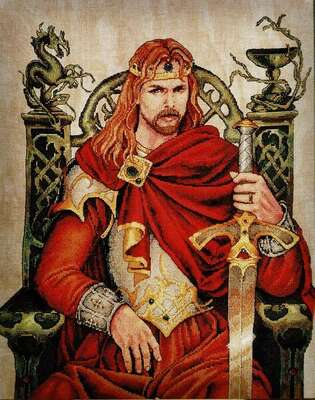 Nora Corbett has a new series Bridal Bliss Pixies. The first two designs are Mum Flower Girl and Primrose Bridesmaid.


January Bargains

If you would like to make a present for a new baby in the New Year, you may find something to interest
you in the Bargain Basement. As usual at half previous low price while stocks last.


And Finally

Well, as you may know, Britain has finally left the EU. We are unhappy that our compatriots voted for this but we are stuck with it. We are happy that a trade deal has been struck. We will gain a little from changed VAT rules but lose a little as postal rates have increased. Overall, we don't expect a great deal to change. All we hope for is a year in which reason and rationality return.

Our title this month is from a poem by an English poet and scholar.

A Valediction: Forbidding Mourning by John Donne, English poet and scholar (1572-1631)

«As virtuous men pass mildly away,
And whisper to their souls to go,
Whilst some of their sad friends do say
The breath goes now, and some say, No

So let us melt, and make no noise,
No tear-floods, nor sigh-tempests move;
'Twere profanation of our joys
To tell the laity our love.

...

Such wilt thou be to me, who must,
Like th' other foot, obliquely run;
Thy firmness makes my circle just,
And makes me end where I begun.»

We thank you Europe for your culture, science and sunny holidays. Perhaps we may yet end where we began.

May we wish you and yours a Happy and Prosperous New Year!
by Arts and Designs on Fri, 01 Jan 2021, 19:23