Answer July
In this month's Issue ...

Not so much that's new - it's holiday/vacation season and we've been away ourselves!

Part of our trip took us to the Forêt de Brocéliande in central Brittany, France in which lies a magical area with an enchanted spring ...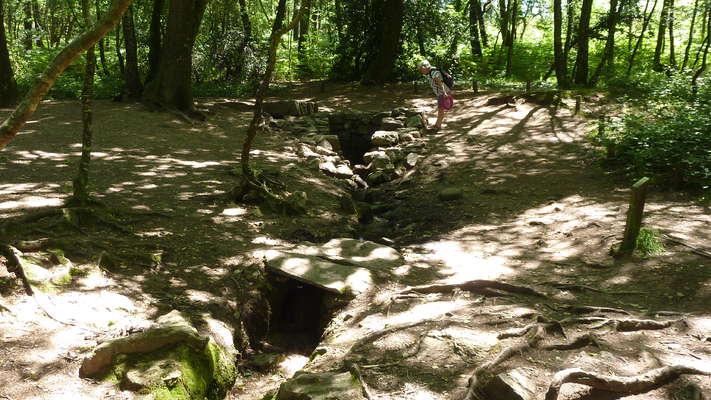 Unfortunately we didn't see any fairies. Perhaps a little vin de pays would have helped.


New Designs from Nora Corbett

Congratulations to Nora Corbett of Mirabilia Designs now celebrating her silver anniversary - designing for 25 years. Her beautiful designs of fairies, mermaids and ladies have given and are continuing to give great pleasure to many stitchers around the world.

We have the anniversary design Lady Mirabilia with embellishment pack and all the necessary materials. With an Art Deco look and a touch of silver, she is a very elegant lady. Each pattern comes with an exclusive silver butterfly not available separately. Sadly, all of these have been snapped up but we hope to have some more very soon.

Alice (of Wonderland fame) in ribbons and lace with her own pocket watch is another new Mirabilia design (from Nora Corbett of course).

Last month we tried to order some of the other new Nora Corbett designs like Butterfly Fairy, Lady of the Flag, the Queen Mermaid, the Seaside Kingdom and the fairy Moon but Wichelt cancelled our order. We really don't know why we (and other retailers) weren't able to get these patterns given the hoo-ha about the 25th Anniversary.


New Kits from Lanarte and Vervaco

The second Lanarte Collection of 2018 is now available. We have chosen an attractive lady and flowers by Marjolein Bastin and you can see all the new designs in the Catalogue.

The second Vervaco 2018 Collection is also now available. We have chosen some designs in shades of grey (one with a splash of red) and a sepia design.

This catalogue is also available to view.

Please let us know if there's something in either of these that you like that we don't have in stock and we'll be happy to order it for you.


Bargains

This month there are Kitchen and Bathroom items in the Bargain Basement - towels, tea towels, toilet roll holders and some foodie samplers.



And Finally ...

The title this month comes from a short poem by Emily Dickinson (1830-1886)

Answer July
Where is the Bee
Where is the Blush
Where is the Hay?

Ah, said July
Where is the Seed
Where is the Bud
Where is the May
Answer Thee Me.

Well, we have all these bounties this year and we hope our untypically glorious summer never ends!

We wish you untypically glorious weather wherever you are.


by Arts and Designs on Fri, 06 Jul 2018, 19:17