A Light In The Darkness
As you may have heard (!), this weekend marks the official diamond jubilee of Queen Elizabeth II. We would like to acknowledge her tireless efforts for the past six decades in representing our country's best attributes - fairness, dignity and compassion - we hope we can live up to them!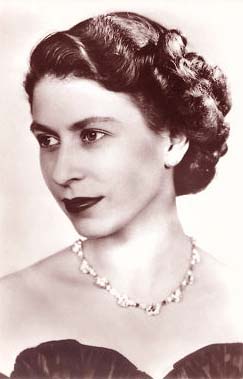 There are some lovely new designs in Riolis's spring kits offering including a colourful St Basil's Cathedral and a lovely sepia Mother and Baby from the Premium Collection. For something a little different check out the new World Cities series - Paris and London so far - which have sepia printed backgrounds in the style of old postcards and colourful landmarks completely stitched.

Vervaco's Spring 2012 collection features more of their trademark styles with birth and wedding samplers in sepia and colourful cartoons.

Bothy Threads have four new Gorjuss designs as tapestry kits. Suitable for cushions, they really have the wow! factor.

Santa Wine Bottle aprons by Permin of Copenhagen have proved to be very popular so we thought you might enjoy the latest from their summer collection, cartoon sheep with pink butterflies - to bring a smile to the faces of your friends.

This month we are featuring Disney's Winnie the Pooh kits. Choose from birth samplers, afghans, height charts, alphabet samplers or just pictures of Pooh and his colourful friends to make a special present for a new baby.

Next Monday and Tuesday are public holidays here and so we are unable to post until Wednesday as the Post Office is shut! We hope you will understand and we thank you for your patience.

Enjoy your weekend - and please raise a glass to our Queen!
by Arts and Designs on Fri, 01 Jun 2012, 18:55