My heart is like a singing bird
A summery welcome to our latest newsletter in which you will find news about
charts by Nora Corbett and Bella Filipina

kits by Anne, Riolis, Bothy and Permin

bargains this month it's weddings
Charts

The first three in the Zodiac girls by Nora Corbett are in stock now and are proving very popular. They are Aries (March 21 - April 19), Taurus (April 20 May 20) and Gemini (May 21 June 20) and maybe you know someone with a big birthday next year who might like one!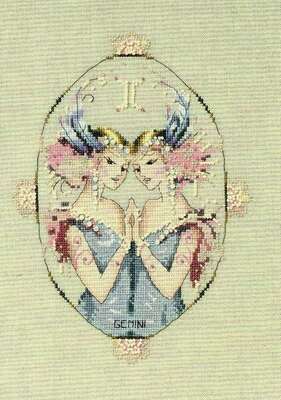 Ophelia the tragic maiden from Hamlet is the latest Mirabilia Design. She's surrounded by the roses she has collected.

Also this month, there are two Bewitching Pixies by Nora Corbett. The witches heads in silhouette use the same materials so one embellishment pack should have enough beads for both designs. There's plenty of time before Halloween to finish these stylish projects.

We have two new patterns from Bella Filipina Bird of Paradise and Sol Tropica a companion to Luna Mystica.


Kits

We have selected five new Marjolein Bastin kits by Lanarte, a set of four birds and a large floral design and the large limited edition kit is still available.

Anne has produced another kit for fans of long-stitching. Nasturtiums are in bright summer colours and it's a midi size so a good project for summer.

Many makers introduce their new designs around this time of year and three of them have brought out new ranges which you can see in our online catalogue section.

Riolis has an addition to their catalogue for 2021. It may take some time before our supplier has all the items.

Bothy's Summer Collection is out now. There are some new ranges including the miniature world of bee and ladybird and pretty garden flowers as well as new designs from old favourites.
Permin`s Christmas catalogue is now available to view online and the kits themselves will be available from July.

All these collections (and more) can be found on our catalogues page.

Please let us know if there's anything you would like us to order.


Bargains for June

Since June is the traditional month for weddings, we are featuring wedding kits and charts in our Bargain Basement - as usual at half previous low price.


More News on EU Taxes and Charges

If you live in the EU and you've ordered from us lately then you may have noticed charges being imposed on your package. At the moment VAT/TVA shouldn't be charged for items less than 22 Euros but from 1st July this tax will apply to all packages whatever their value. There's going to be a system for dealing with this but at the moment it looks like it will be expensive to use, and uneconomical for lower value packages. So we are developing a plan B and we'll give you more details when we've got it up and running.


Continuing Supplier Delays

We are still seeing a lot of delays in the supply chain. This is a knock-on effect from the restrictions of last year. We hope that things will get back to the (old) normal as workers start to resume their jobs and things start to move.


And Finally

With all this talk about star signs and birthdays, our title this month is from the poem 'A Birthday' by Christina Rossetti (yet again!)

«My heart is like a singing bird
Whose nest is in a water'd shoot;
My heart is like an apple-tree
Whose boughs are bent with thickset fruit;
My heart is like a rainbow shell
That paddles in a halcyon sea;
My heart is gladder than all these
Because my love is come to me»

A better description of being in love would be hard to find and what could be a happier thought than this to finish up until next month!
by Arts and Designs on Fri, 28 May 2021, 18:31