To bring man nearer unto man
Hello and welcome to November's newsletter.

We have a pot-pourri of novel and interesting kits and charts this month.


Patterns

Not all witches are ugly, Cross Stitching Art's latest design the glamourous Celeste certainly isn't. Get started now and be ready for next Halloween!

There are two pretty new designs from Nora Corbett in time for Christmas Winter Nest and Winter Owl featuring birds of a feather in Christmas settings and suitable for stitchers of intermediate standard and above.


Kits

Julie Lynes has designed a new long stitch landscape Moonlit Lighthouse for long-stitchers looking for a larger (or should that be longer?) project. It's worked on 14 count canvas using Anchor stranded cottons.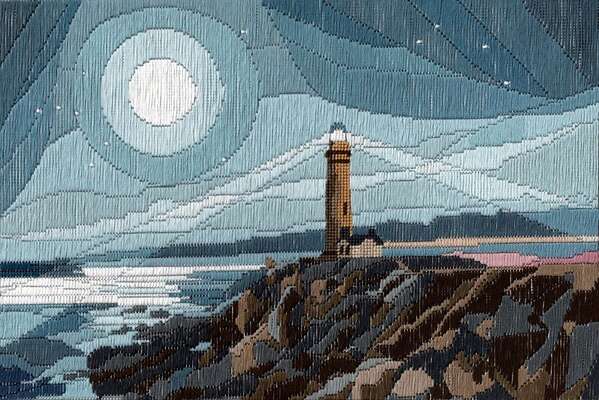 There are new designs from Heritage Crafts We'll Meet Again from the Golden Years series, and Sunflower Landscape and Tree of Life both from the Karen Carter Collection.

We have a set of pretty samplers from the Curly Girl Designs by Mill Hill. They contain 28 count Permin linen in different colours, DMC floss and Mill Hill beads and treasures.

New things seem to be coming in twos these days. From Gobelin we have two new needlepoint projects a little needlepoint of a blue rose and - in complete contrast - an extremely large project Classical Swing, definitely a magnum opus!


Bargains

There are Christmas Cards and ornaments in the Bargain Basement this month as usual at half the previous low price. Still plenty of time to stitch a few before Christmas!


And Finally

As the winter nights draw in (here in the North) we face a bleaker prospect than usual. Even Christmas has effectively been cancelled by our governments as they desperately seek ways to unpaint themselves from the corners in which they are now stuck.

With the world in so much turmoil, we need as many beacons of hope as we can get so this month's title is from The Lighthouse, a poem by an old favourite of this newsletter, Henry Wadsworth Longfellow (US, 1807-1882)

The rocky ledge runs far into the sea,
And on its outer point, some miles away,
The Lighthouse lifts its massive masonry,
A pillar of fire by night, of cloud by day.
...
"Sail on!" it says, "sail on, ye stately ships!
And with your floating bridge the ocean span;
Be mine to guard this light from all eclipse,
Be yours to bring man nearer unto man!"

We hope that you and yours are soldiering on through these difficult times and that soon we will be able to 'bring man nearer unto man' once again.


by Arts and Designs on Fri, 06 Nov 2020, 20:22