Hope is the Thing with Feathers ...
Welcome to our August newsletter.

This month's contents are very slim - unlike us as we've been comfort eating during these rather dispiriting recent months.


Patterns

Miss Dancing Flower, the latest Mirabilia design has finally arrived. It is now taking several weeks for Wichelt - who produce Mirabilia patterns - to despatch our orders so this one arrived about a month late. They may themselves be suffering from delays in the supply of beads and treasures which are made in Germany, Japan and elsewhere.

Some designers are working hard to keep up with the current demand and we have the latest Bella Fillipina pattern. The tiny Autumn Equinox Fairy is anxiously awaiting her moment . Perhaps that will be when you bring her to life in stitching.


Kits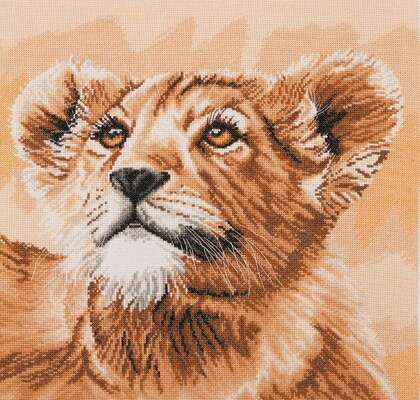 It's been a while since we've had a new maia kit and the latest Little Princess is an appealing picture of a lion cub. We hope you like her as much as we do.


And Finally

As you may know if you've visited the website recently, we've decided to take a holiday (vacation). We've been working 7 days a week for the past 5 months and so it will be very welcome. Hopefully we'll be able to shed a few pounds by climbing some Scottish mountains.

Our title this month is from the poem Hope is the Thing with Feathers by the American poet Emily Dickinson (1830-1886)


«Hope is the thing with feathers
That perches in the soul
And sings the tune without the words
And never stops at all

And sweetest in the Gale is heard
And sore must be the storm
That could abash the little Bird
That kept so many warm

I've heard it in the chillest land
And on the strangest Sea
Yet never in Extremity,
It asked a crumb of me.»

We earnestly hope that we will reach the shores of this strange sea soon, and that reason and rationality will again prevail.

Let's all hope!
by Arts and Designs on Fri, 24 Jul 2020, 18:23