November comes And November goes
Welcome to the November 2018 newsletter!
In this issue ...
New kits from Golden Fleece, Riolis, Design Works and Magic Needle

Eva Rosenstand Anniversary

New Patterns from Mirabilia and Nimue Fee Main

Baby garments for you to customise
Kits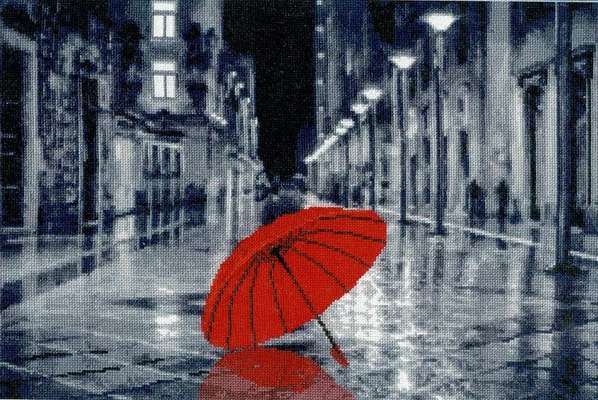 We have some lovely new kits from a Russian company called Golden Fleece. They have many romantic designs adapted from work by various artists including the Dutch artist Haenraets, some of whose paintings are also available from Lanarte. We think they're lovely and we hope you do too.

Many more new great quality kits have come in recently
from Riolis, from Design Works and from Magic Needle

Eva Rosenstand started production 60 years ago and they're still going strong. In celebration, they have re-released ten of the most famous designs - which were originally stitched on 18 count linen. These kits are now also available on 26 count linen and 14 count Aida and so they come out smaller than the originals, use less thread and are less expensive.

Vera Mouse Knitting by Marjolein Bastin was a very popular design and sold out years ago, or so we thought! However one of our suppliers still had one in stock - so we got it in a moment of nostalgia. We hope you enjoy this cute little needle crafter.


Patterns

Another popular design from Mirabilia Lady Justice has been snapped up and is temporarily out of stock, but we'll re-stock soon. This uses only three different beads and two colours of Kreinik #4 braid.

The first of the Robin's Orchestra series by Nimue Fee Main is called Le Gallois du Tylwyth (or the Welsh Fiddler). From the artwork of Helene Larbaight, it will be followed by another seven in time.


For the very small ...

We have pretty little baby slippers from Charles Craft with an Aida area to stitch. It comes with a little rabbit pattern. Anne stitched pink bows on one pair in an evening and you could create your own embellishment too. A lovely present for a new baby in size 0 6 months.


A hooded baby towel is also a great present for a new baby and will last for several years. We have them in white and lemon from Jobelan and Anne has designed rainbow boats for the white and five little ducks for the lemon which we'll include.


And Finally ...

Here in the north we anticipate the onset of winter as the clocks go back and the nights draw in. We send our slightly envious greetings to those of you under the Southern Cross where the nights are shortening and the barbies are being dusted off.

This month's title is from from the poem November by Elizabeth Coatsworth (US), 1893-1986:

"November comes And November goes,
With the last red berries
And the first white snows.
..."

With Hallowe'en just around the corner and other traditional celebrations to follow in November, we hope you can find the time to reflect and relax and we wish you a peaceful month.
by Arts and Designs on Fri, 26 Oct 2018, 18:48