See the land, her Easter keeping ...
Welcome to our Easter 2018 newsletter

Easter is upon us again with its traffic jams, hot cross buns, chocolate eggs and all the other paraphernalia. We hope you can relax a little while browsing some new offerings from the world of needlecrafting.

In this month's newsletter ...

New Charts from Nora C, Blackbird Designs and Heartstring Samplery

New Kits from Janlynn, Coats Anchor, Riolis and Design Works

Free chart and Bargain Basement offers

New Charts, Graphs and Leaflets

Every year in February there is a large cross stitch design fair at Nashville, Tennessee. This year's designs are beginning to filter through with historical samplers being the latest trend. Here are just a few of the new patterns with more arriving every week.

It's taken us several weeks to get the latest Mirabilia Design's lady, but Sun Goddess by Nora Corbett was worth the wait.

Nora Corbett has been busy! There are two new Poison Pixies patterns: Thistle and Castor Bean. All of our first delivery has sold out but we're expecting another next week. There are only two more Letters from Mermaids to go now that W and X have arrived.

There are three new booklets by Blackbird Designs.

It seems that Beth Twist of Heartstring Samplery likes her coffee! Another new coffee-related design, Coffee Bean Sampler, is just out.

Anne has started a new collection of garden bird designs in blackwork and Jenny Wren is the first one. It's available as a chart or as a kit in evenweave.


New Kits

Lots of new kits this month ...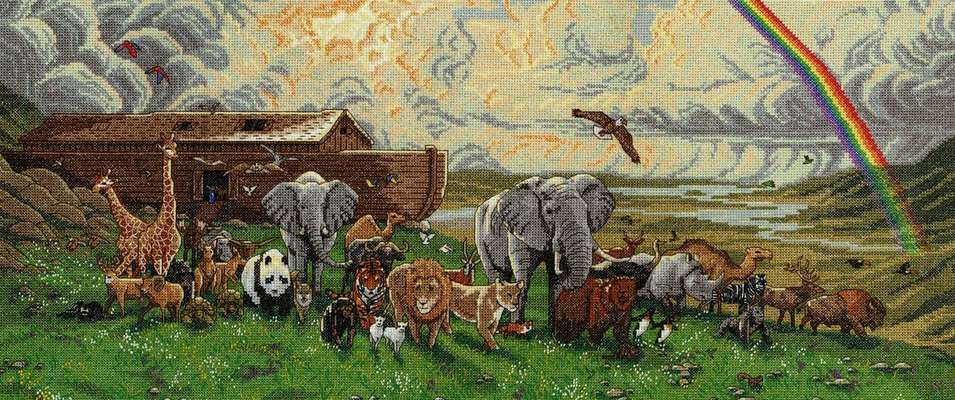 Free Pattern to Download

When DMC launched the new floss Coloris, it looked so exciting. However it doesn't work well in most cross stitch patterns so Anne thought she'd try it out in a line drawing. It was drawn by our granddaughter - in pink of course - and Anne used 4502 Camelia with its deep pink shades. Here's a free pattern to try out yourself that's quick to do - and you can add a name for your own little treasure.


Fabrics

We have been building up a collection of Permin linen fabric in 28 count and 32 count in a wide range of colours. Of course, not everyone likes to work in linen so now we have expanded our colour range of Jobelan which is 51% cotton and 49% modal. The new Jobelan fabric pieces are available in fat quarters.


Bargain Basement

Anne found an Art Deco style Charleston Lady by Vervaco who seems to have been forgotten for a while.

For the month of May there are Tatty Teddy and Tiny Tatty Teddy kits in the Bargain Basement at half price. Some are by Anchor and some by DMC. There are designs for all occasions with the cute grey teddy.


And Finally ...

If Easter means anything, it's rebirth and renewal. Of course, our cousins in the souther hemisphere have to wait six months but the sentiments are just the same!

Our title comes from an 1887 poem on the subject of renewal

See the land, her Easter keeping
Rises as her Maker rose.
Seeds, so long in darkness sleeping,
Burst at last from winter snows.

by Charles Kingsley, 1819-1875, who was a clergyman and social reformer.

We hope you're able to enjoy some time off over the Easter weekend for a little "me-newal". It seems increasingly difficult to take a step to one side in this 24/7 world we've made for ourselves. We hope you manage it.

Happy Easter!

by Arts and Designs on Fri, 30 Mar 2018, 19:24