Faith is the Bird that feels the light
Welcome to September's Newsletter!

Please accept our apologies for the lateness of this month's newsletter - due to weddings and senior moments!

Light is the theme this month and the title is from a verse in the poem Fireflies by Indian writer and Nobel Laureate Rabindranath Tagore (1861 - 1941).

Faith is the Bird that feels the light
and sings when the dawn is still dark

In this month's issue ...

the latest from Nora Corbett and Blackbird Designs

new from Vervaco and LanArte

Derwentwater Designs moves on
Nora Corbett and Blackbird Designs

Lady of Mystery by Nora Corbett of Mirabilia Designs is among the loveliest she has designed. The charts are being snapped up quickly but we still have plenty of the associated materials in stock embellishment packs or beads separately, Caron Waterlilies and the specified shade of linen fabric.

There are two new patterns from Blackbird Designs. All The Hills Echoed is the fourth in this year's Loose Feathers series and Bringing Good Cheer is a Christmas sampler based on an original stitched by a nine year old girl in 1842!


Vervaco and LanArte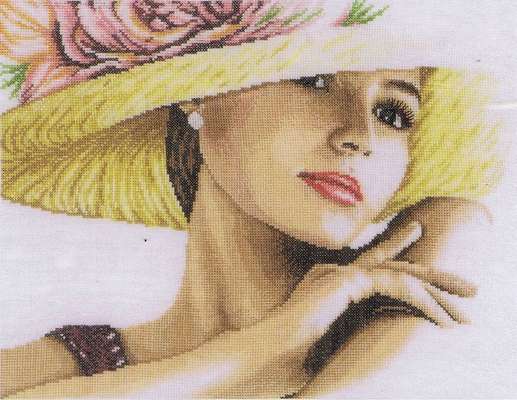 Vervaco have released their third and final Collection for 2017 with new sepia designs, more Disney kits and Christmas needlepoint cushions. This time it's Moana - another favourite with our granddaughter and little girls everywhere.

LanArte`s final collection of 2017 has excelled even their own high standards! Elegant ladies, flowers, copies of old masters, a dog and a fox as well as four new designs of birds and flowers by Marjolein Bastin make this collection really stand out.


Derwentwater Designs

Derwentwater Designs have become well-known for their English country themed kits in cross stitch and long stitch, as well as their range of blackwork kits. After thirty years in the needlecraft business Rose and Sid Swalwell, who started the business, have decided to retire. Their complete range is transferring over to Bothy Theads so will continue to be available. Rose will continue to design and we look forward to many more exquisite designs from her. We have come to respect and admire their talent and generosity over the years we have dealt with them and we wish them both the very best in their retirement.


Bargain Basement

The nights are drawing in and now is a great time to get a craft lamp to see you through the dark days of winter. This month in our Bargain Basement we have craft lamps many at stupendously low prices - less than half their previous discounted price!

We are also offering Rico Design printed table cover kits and Rico Design books with designs for table covers with Aida areas - all at half price. The books have a variety of patterns and although most of them were designed for the matching table cover, could have many other uses.


And Finally ...

We have been away from the office at our son's wedding - we've never seen two people smile so much - which bodes well for the future! Thanks to all of you who wrote to us with their good wishes.

If you want to look up the entire Tagore poem, you can find it at https://terebess.hu/english/tagore5.html

We hope your stitching projects go brightly and your autumn is golden.

by Arts and Designs on Fri, 08 Sep 2017, 18:12