Peace, Prosperity and Pleasure
To Keats it's the "Season of mists and mellow fruitfulness" and to Bryant [it's] "the year's last, loveliest smile". In what we in the North call Autumn, our Australasian cousins are prepping their barbies as we lay in fuel for the winter fire. Wouldn't life be much less interesting if the earth were flat!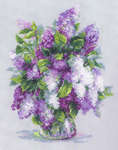 Our newsletters seem to be getting longer by the month - there's always so much to say and we hope you find time to read this one. Remember there's still plenty of stitching time before Christmas, and there are new, exciting festive items arriving all the time!

For Papercrafters ...

We have reduced lots of papercraft items just in time for making your own personal Christmas cards. Check these out in the Bargain Basement.

For Needlecrafters ...

Permin`s wine bottle Aida aprons for cross stitch have been very popular and now they also come with red bias edging even better for Christmas.

Our latest range of stamped table covers and runners Deco-Line products use 100% cotton Jobelan hemmed table linen with woven borders. They come in lots of popular traditional styles including some for your Christmas table.

It Must Have Been the Mistletoe is a pretty new band sampler by Heartstring Samplery worked in a single shade of overdyed floss.

3mm satin ribbon is ideal for working larger stitches on plastic canvas and Anne has designed some Christmas tree ornaments using star shapes. And her cross stitch kit Sheep and Twin Lambs has proved popular after being shown in the World of Cross Stitch and is now also available on 14 count Aida fabric.

And now a cautionary tale ... A US customer contacted us recently when she ran short of floss on a Vervaco birth sampler kit. When we contacted Vervaco we discovered they have a new system where customers request extra floss directly from them through an online form. However there is quite a long turnaround time for this service - in this case the floss was sent out two weeks after the request and delivery to the US took 4 weeks! The good news is she has now completed the sampler for her new grandchild. The moral of this tale is that if you think your Vervaco floss will run out and you have a deadline to meet then get your request in early. Please contact us if you need a link to this service.

We have several pretty new Riolis kits Gentle Lilac is a realistic vase of flowers while Tree of Desire is a colourful stylised tree in a pot with ribbon bows to complete a trio with Tree of Happiness and Tree of Money. Carousel is a colourful picture of a Victorian fairground. The most recent kit from their Premium Collection is Forget me Not, another lovely lady with flowers - the design is finished with ribbons and beads.

More Vervaco kits from their third Collection have just arrived. Puppy Sleeping on a Bookshelf is a companion for the Cat Sleeping on a Bookshelf and another sepia picture represents an image of Jesus.

We also have some of Vervaco`s printed table covers especially for Christmas with lots of colour and sparkle.

From Permin`s Autumn 2014 Collection we are stocking a set of cartoon foxes, black flowers on white cross stitch table mats and a white flowers on black surface embroidery table cover. And no sooner had they arrived than we received details of Permin's Spring 2015 Collection (!) - so lots more to come.

We have extended our stock of Permin of Copenhagen bell pull hangers with more sizes in the Red Heart Bell Pulls and pairs of Brass Bell Pull Hangers. Breda is a new line of heavy brass hangers which are available in sizes from 10 cms to 20 cms in 2 cm increments.

We've waited a few weeks for Derwentwater Designs' new sampler by Rose Swallwell, Regional Sampler Scotland was released at a Scottish show and was very popular. The band sampler, third in the series, has the subtle shading and motifs of Charles Rennie MacKintosh with castles and animals.

John Clayton has been busy again with a new Elegance lady for Heritage Crafts. Stephanie is dressed in deep pink with a large navy blue hat.

Special Offer ...
For the month of November we have two Permin kits, each available in 32 count linen and 16 count Aida, offered at half previous price while stocks last. These are Meadow Flowers with Spider's Web and Wayside Flowers with Poppies. Why not treat yourself?

And Finally ...
If you're still awake after all that, why not have a look at some of our new catalogues. We've been working hard to make up downloadable catalogues - you can get a copy on your own computer to view or print (using the Adobe reader). Click here for our Lanarte catalogue which includes the new collections for Autumn 2014.

And whether you're turning up the central heating or the air-conditioner, we hope the next month brings you peace, prosperity and pleasure.



by Arts and Designs on Thu, 30 Oct 2014, 19:23