Have some wine
Greetings and welcome to our sane (but only just) March newsletter.

This month there's new kits from Bothy and Heritage and patterns from Nora Corbett.


Kits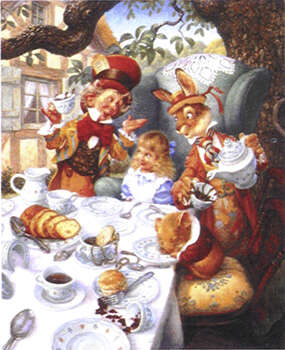 Bothy Threads Winter 2022 collection is now available. We have chosen a few items from the catalogue and if you are interested in any others please check out their catalogue.

Heritage Crafts have two new sweet designs in their Golden Years Collection. These designs are all only on 14 count Aida.

They have also brought back some lovely flower vase kits and Queen Elizabeth II (the person not the boat). You can see their latest designs in their 2022 catalogue.


Patterns

Nora Corbett has a new Rose Couture Collection of little fairies with large roses and a Winter Greenhouse called Crystal Trellis.


Floss Storage

We have a new stranded cottons storage system. It holds up to one hundred skeins in a compact space. It's made of lightweight plastic so will need careful handling.


Stitching Retreat

Julie is attending a stitching retreat this weekend and is presenting a popup shop there so some of our products including DMC threads - are not on the website at the moment. They'll be back on Monday.


Kreinik

There are some signs that the supply of Kreinik floss is picking up. Our latest delivery had more than one of what we ordered! We hope the trend continues.


EU/Brexit Problems

Many EU countries are still presenting problems for little shopkeepers like us in Britain trying to get your orders to you. We have started trial despatches to some EU countries and the results are encouraging so far. We can only hope that things will continue to improve.


Bargain Basement

Because it's Spring here in the North, there are Spring flowers in the Bargain Basement for the month of March. If you're in the southern Autumn at the moment, maybe they'll brighten your day a little!


And Finally

Our title this month comes from Alice's Adventures in Wonderland (Chapter VII: A Mad Tea-Party) by Lewis Carroll.

«...
"Have some wine," the March Hare said in an encouraging tone.
Alice looked all round the table, but there was nothing on it but tea. "I don't see any wine," she remarked. "There isn't any", said the March Hare
...»

Well, March has now firmly established itself as the month for madness. And just when we thought the world was showing signs of returning to sanity, too. We offer our sympathies and best wishes to the people of Ukraine who deserve better than this.

We hope your world returns to the old normal soon and that we don't have to endure too much more madness.

May your own March be tranquil and nonsense-free.


by Arts and Designs on Fri, 04 Mar 2022, 20:06